Buy Sod
Where to Buy Sod
If you are looking to buy sod, or have new sod installed in your lawn, you have came to the right place. Our Athens sod company offers fresh turf grass harvested locally on Georgia Sod Farms. There are many different types of sod available. Bermuda sod grasses such as Tifway 419, Celebration Bermuda, Tif Tuf Bermuda, and Tif Grand Bermuda are very popular here in Georgia. Bermuda grass can tolerate the hot summers, and can withhold a lot of foot traffic. Most athletic fields and golf courses are sodded with Bermuda. If you are looking to install bermuda sod in your lawn, give us a call. We are happy to discuss the different benefits of using Bermuda sod.
Types of Sod For Sale
Zoysia Sod is another type of grass available to the Georgia market. Much like bermuda, there are several types of zoysia. A couple of the oldest varieties are Emerald Zoysia, and Meyer Zoysia. Emerald zoysia sod is a fine bladed grass that is very lush and soft to the touch. If you are looking to buy sod, it is known for its vibrant green color. Meyer Zoysia is similar to Emerald Zoysia but has a little bit wider blade. Its color is more of a darker green and looks similar to some types of fescue grass. Zeon Zoysia Sod is one of the more shade tolerate types of sod. Its blade pattern and color is very similar to emerald zoyisa. Zenith Zoysia is one of the few varieties of sod that can be grown from seed. You can also buy Zenith Zoysia by the pallet. Finding the best sod can sometimes be a daunting task. If you are in the market to buy sod, Contact Us to address any questions or concerns. Our Athens sod company offers Free Estimates, and is happy to discuss the different types of sod available for your area.
How to Lay Sod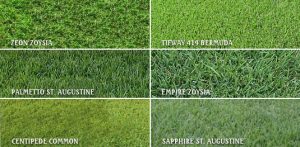 Laying sod is a process, and can require a bit amount of labor. Before you buy sod, be sure to properly measure and order the correct amount of sod. Most pallets of sod have 500 sq. ft. per pallet, however some types of zoysia come with 450 sq. ft. The reason the amount is less for some varieties is due to its weight.  Some types of grass require a little thicker cut due to its root system, therefore adding a little more weight. A pallet of sod generally weighs 2,000 lbs. Sod delivery drivers have to stay within weight guidelines when delivering sod.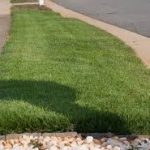 We look forward to your business.