Sod Farm
Sod for Sale
Your search for a sod farm near me, whether in Athens or Atlanta Georgia, is now over. We are proud to be both metro Atlanta and Athens Georgia number one sod farm, sod delivery, and sod installation professionals. Our staff is here to help you all throughout your sod buying experience. Everyone loves a green, lush lawn. Let Athens sod company help you choose the best grass for your landscaping.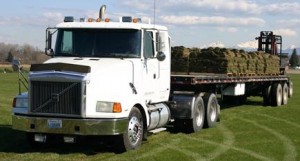 Georgia sod farms carry many different types of turf grass. Whether you are looking for Bermuda, Zoysia, or Centipede sod we are happy to help. Our Athens sod company offers wholesale discounts on all types of grass. Every lawn is unique, and it is important to choose the best type of grass that best suites your lifestyle, and your homes landscaping.
Our sod sales and sod installation professionals deal with all types of north Georgia turf. Most turf grasses go dormant in winter, but start to green up in early to mid May. With established lawns, early spring is a good time to treat with pre-emergent and fertilizers. Not all grasses are a super sod in Athens Georgia. Some types of sod require more maintenance and care than others. Athens sod company is happy to address not only sod delivery, sod installation, but some lawn maintenance concerns too. We want you to get the most out of your new lawn.
Georgia Sod Farms
If you are looking for a reliable north Georgia turf farm, please give us a call. If you need sod installed, or just sod delivered, we are happy to help. Our associates at our Athens Sod Company can help with many common questions regarding new sod.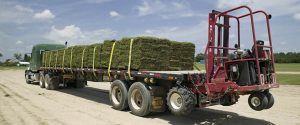 All metro Atlanta and Athens sod farms offer quantity discounts on large orders of sod. Buying sod in bulk is a good way to save money. Sod delivery costs, and logistics are easier to manage when ordering substantial amounts of sod grass. No worries ! From one pallet of sod, to thousands of pallets of sod, our Athens sod farm is glad to help. If your landscaping project seems to big to tackle by yourself, consider using one of our sod installation crews. Our landscape contractors offer a professional service at an affordable price.
AthensGrass.Com is your number one sod company that you can be confident about your sod order. No matter if you buy grass for the first time, or on a regular basis you are sure to get exceptional customer service. We appreciate your business, and are proud to call you our customer.