Zoysia Sod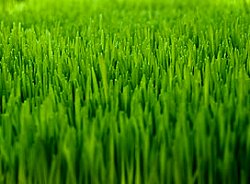 Zoysia Grass
Zoysia sod is a great addition to any lawn. With its dark green color, and soft textured leaves, it is perfect for lawns. There are many different types of zoysia. Empire, Emerald, Zeon, Meyers, and Palisades zoysias are common all over metro Atlanta and the Athens Georgia area. Their proven characteristics always bring quality to any new sod installation. Each lawn is unique, some types of grass do better in certain conditions. Be sure to contact our Athens sod company to discuss different options of turf grass.
Buy Zoysia Sod & Zoysia Sod Delivery Prices in Georgia
It is now affordable and easy to buy sod. All Georgia zoysia sod farms ship all types of sod grass directly after purchasing. No matter what season, it is crucial to deliver zoysia sod promptly after harvesting. Summer sod installations can be stressful on landscaping plant and even sod deliveries. Once your zoysia sod order is processed, you have to watch the weather to be sure conditions will be favorable for installation. Zosyia sod deliveries are hard to re – schedule, so be sure to plant out your sod delivery very carefully. Once your receive your new sod grass, be sure to install and water properly.

Zoysia sod installation can be a daunting task. Be sure the ground is properly prepared and raked evenly. Loose rocks, roots, and dirt clods can cause your zoysia sod installation to be uneven and not level. When you have the diy sod installation project going, be sure to take all the necessary steps taken care of. Our professional landscaping contractors are happy to answer such questions as:
How do you lay sod?
How much does Zoysia Sod Cost?
What type of sod is best for my lawn?
 Zosya sod grass is a wonderful addition to your lawn. Even though it will go dormant during the winter season, during the growing season  zoysia grass is lush and green. The cost of zoysia sod depends on the quantity ordered. Wholesale price breaks are given at different quantities of zoysia sod ordered. Buying sod through our online sod company is easy. Simply Contact Us, and then we can discuss your landscaping project in more detail.