Home
Welcome to Athens Sod Installation & Sales Company !
Where to Buy – Bermuda, Zoysia, & Centipede Sod
If you are in the market for buying new grass, please consider calling Athens Sod Company. We deliver and install all types of turf grass. Our professional landscaping contractors are both knowledgeable and experienced in installing and selling the best grass for your property.
Athens Sod Company is a proud to serve Athens Georgia and surrounding cities. Before you buy sod, it is crucial to select the best grass for your property. Some types of grass will grow in areas with partial shade, while others need direct sunlight. Our experienced landscape contractors can help you determine the best sod for your lawn. We offer both installation and sod delivery prices on Bermuda, Zoysia, and Centipede sod. We deal directly with all Georgia sod farms.
Georgia Sod Farms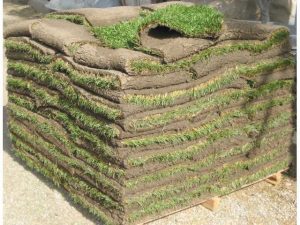 A new lawn can be enjoyed for many years. Nothing like spending the great outdoors outside with family and friends. New sod installation can help with curb appeal and also help increase the value of your home. It is now easy to find sod for sale in GA. Our Georgia sod farms offer turf grasses such as bermuda, zoysia, or centipede are more durable to foot traffic, and are easier to maintain. These varieties of grass are more drought tolerant and require less watering than traditional fescue lawns. Sodding your Athens lawn with the right turf grass will save you time and money in the years to come. If you are not sure how to lay sod, or have never purchased sod before, give us a call. Sod installation prices are affordable and can fit into any budget. Laying sod has never been easier!
Sod Installation Prices
If you are in the market for a new lawn, or have questions on sod installation, please Contact Us. We also offer full service landscaping services, such as tree installation, sprinkler systems, and Athens lawn care maintenance. Our landscape contractors are glad to help.
 Before making a final decision on your next sod purchase, consider a second opinion from Athens Sod Company. Our Athens sod installation contractors are always here to help answer any questions you may have. Learn how to lay sod the right way.