Athens Tree Farm

Buy Trees Online
Not only do we supply and install all types of turf grass, our local Athens Georgia Landscaping company offers the best prices on Trees. I know you may be asking yourself… Where can I buy landscaping Trees? What is the best type of Privacy Tree? Where can I buy Trees near me? Buying trees online, or locally is now a piece of cake. We are happy to help you with tree installation and tree delivery services. Everyone can now buy landscaping trees at wholesale prices.
Georgia Tree Farm
Well Look no further, we are happy to help with your next tree purchase. Buying trees online is now affordable and easy. Our Athens landscaping company deals with local Georgia Tree Farms and offers a variety of tree options. We offer trees for sale and installation from local plant nurseries.
Fast Growing Privacy Trees
Privacy trees such as leyland cypress, green giant arborvitae, and cryptomeria are wonderful evergreen hedges. These trees grow fast, and have dense green foliage. Not only do they provide a visual barrier, certain types of privacy trees can offer noise deterrence. These fast growing privacy trees can grow up to 3 to 4 feet per year if conditions are right. Magnolias, Carolina Sapphire, and Eastern Red Cedar are a few other evergreen tree options. Every lawn is unique, Contact Us Today for a Free Consultation on new tree installation. Our Athens landscape design professionals are sure to make accurate and affordable tree recommendations for your next landscaping project.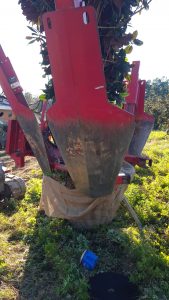 Shade Tree
Here in Georgia, sometimes you will find yourself looking for a nice tall shade tree. Especially in summer time when our outside temperatures are up in the nineties and the sun is high in the sky. Luckily for you our local Georgia tree nurseries offer all types of shade trees for sale and installation. October Glory Red Maple, Oak Trees, Tulip Poplar, and Elms are great choices for recompense trees.