Zeon Zoysia
 Shade Tolerant Grass
Zeon zoysia is a wonderful grass that does very well here in metro Atlanta Georgia as well as Athens too. This type of sod is very dark green, easy to maintain, and adds beauty to any lawn. With its ability to tolerate shade, zeon zoysia sod is very common for backyard areas. This sod grass blends in good with other varieties. Sometimes you can mix it along the shady areas in your lawn, and not even tell it is another type of grass.  Our metro Atlanta sod company uses zeon grass in both residential and commercial sod installations. If you are in the market to buy sod in either Athens or metro Atlanta, consider using Zeon zoysisa sod. You will be impressed with its quality and dark green texture.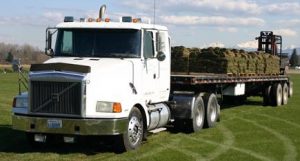 Zeon Zoysia Delivery
You can now depend on the best prices for zeon zoysia here in the metro Atlanta market. We deal only with Georgia sod farms, with whom we have extensive working relationships with. Here at AthensGrass.Com, you are sure to get top notch customer service and the information you need about laying sod. Our experienced sod delivery and sod installation professionals are always here to help.
Zoysia Sod Prices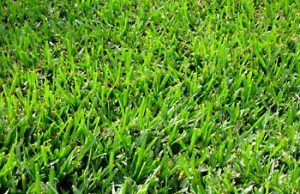 You can now buy Zeon zosyia direct from local Georgia turf farms. If you want to install the sod yourself, we can help. Our Athens sod company is here to make buying sod affordable and easy. Our ordering process is simple. Contact Us Today, to discuss you diy sod installation project. We are happy to point out the needed tools, procedures, and products that will make your sod installation project fun. Zeon zoysia is a very good sod to install. The pieces of sod hold together really well, and establish fairly fast.
Zeon Zoysia Maintenance
This type of sod is very easy to mow and maintain. It is a slow grower, and doesn't require a lot of mowing. Zeon zoysia blades tend to grow very low and side ways. Other forms of grass such as bermuda sod, require regular mowing sometimes as much as every 10 days. Our zeon zoysia customers generally mow their lawns bi weekly or as needed. Zeon zoysia holds up pretty good in the Georgia heat. With temperatures in the 80's and 90's, you many need to keep your lawn irrigated with a sprinkler system. It is easy to ensure the longevity of your zeon zoysia sod buy regular watering and proper maintenance.
Ready to Order Zeon Zoysia ?