Irrigation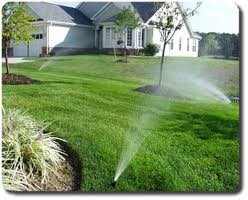 Athens Irrigation & Sprinkler Repair Company
Athens Grass Company now offers sprinkler system installation and repair services. Our irrigation technicians specialize in seasonal irrigation system start up and winterization maintenance. Our Athens Sprinkler Company offers competitive rates on all sprinkler systems and repair services. We service and install all major irrigation brands. We will do our best to minimize your sprinkler repair cost.
Drains, Erosion Control, Water Problems in Georgia
Our Athens Sprinkler and Drainage Company deals with all types of drainage issues. We offer installation of French drains, downspout irrigation, and runoff problems. We also do light grading and trenching for more severe water problems. It is best to fix minor problems in the beginning, rather than having major issues in the long run. Inefficient irrigation systems can cost money and are bad for the environment. Simple water problems can lead to long term sprinkler system costs if left unattended. If you are in need of sprinkler system repair, please give us a call today. Our sprinkler repair specialists will always be prompt and professional when dealing with your irrigation concerns.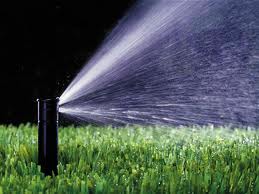 Seasonal Irrigation Controller Programming & Sprinkler Head Adjustment
It is crucial to check your irrigation controller every season to ensure it is working properly. Make sure the start and run times are set properly. Sprinkler head adjustment is also important. Our Athens irrigation repair and maintenance specialist can help you fine tune your sprinkler system. No need to be watering the street, or your neighbor's lawn! This can be a waste of water and quite costly. Over watering, or under watering can cause harm to certain types of grass and landscaping plants.
Sprinkler System
To have a new irrigation system installed, or to confirm you are getting the most out of your existing sprinkler system, give us a call today. We gladly service Athens Georgia and surrounding cities. Our sprinkler repair company services: Watkinsville, Bogart, Hull, Comer, Jefferson, Statham, Bethlehem, Winterville, Arcade, Bishop, Winder, and Monroe Georgia. We are always here to address your Irrigation, and Sprinkler System Concerns.